PIPS Nursery Admissions Film 8.12.20
Nursery Admission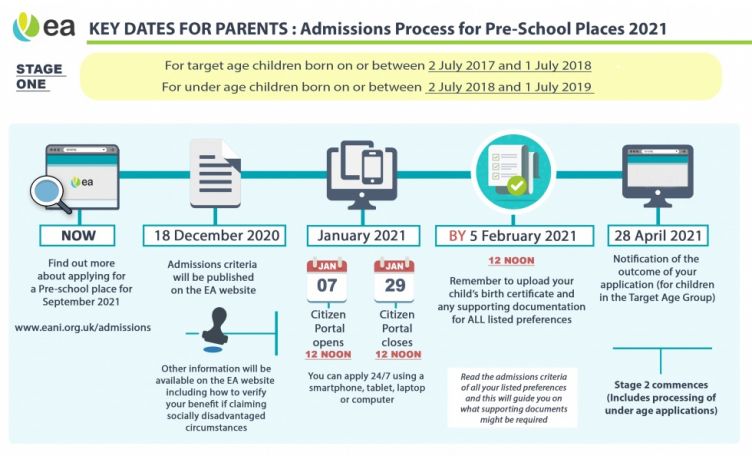 Nursery Unit Admissions Procedure
Education Authority Information
The Pre-School and Primary One online admissions portal will open on 7 January 2021 and close on 29 January for applications for the academic year commencing September 2021. See link below.
To apply for a place in Nursery you must do it ONLINE.
YOU MUST COMPLETE OUR SCHOOL ENROLMENT FORM ALONGSIDE YOUR ONLINE APPLICATION FORM BELOW.
Please ensure you read the Admission Criteria before making your application.
Nursery Pre Enrolment Form
Phoenix Integrated Primary & Nursery School, 80 Fountain Road, Cookstown, Co Tyrone, BT80 8QF Tel: 028 8675 7096