PIPS Nursery Admissions Film
Nursery Admission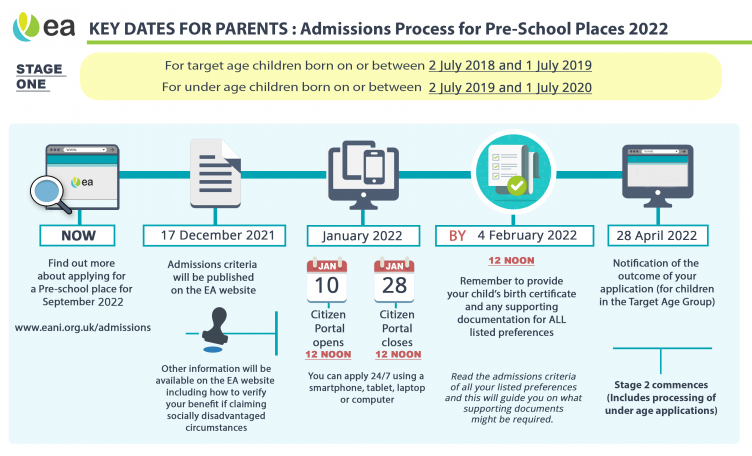 Nursery Unit Admissions
UPDATE: PLEASE NOTE THAT ADMISSION PORTAL CLOSED ON 28.1.22
Nursery Unit admission criteria will be live on the EA website on 17th December. The admissions portal will open from 10th January 2022 (12noon) and will close 28th January 2022 (12noon).
Please ensure you read the Admission Criteria before making your application.
As an Integrated Primary and NU we follow guidelines for religious balance. It is VITAL that you include your child's perceived religion on the form.
If you would like more detail on the processes involved please visit the Education Authority's at
https://www.eani.org.uk/parents/admissions
Phoenix Integrated Primary & Nursery School, 80 Fountain Road, Cookstown, Co Tyrone, BT80 8QF Tel: 028 8675 7096