Integrated Education "Taking the fear out of difference"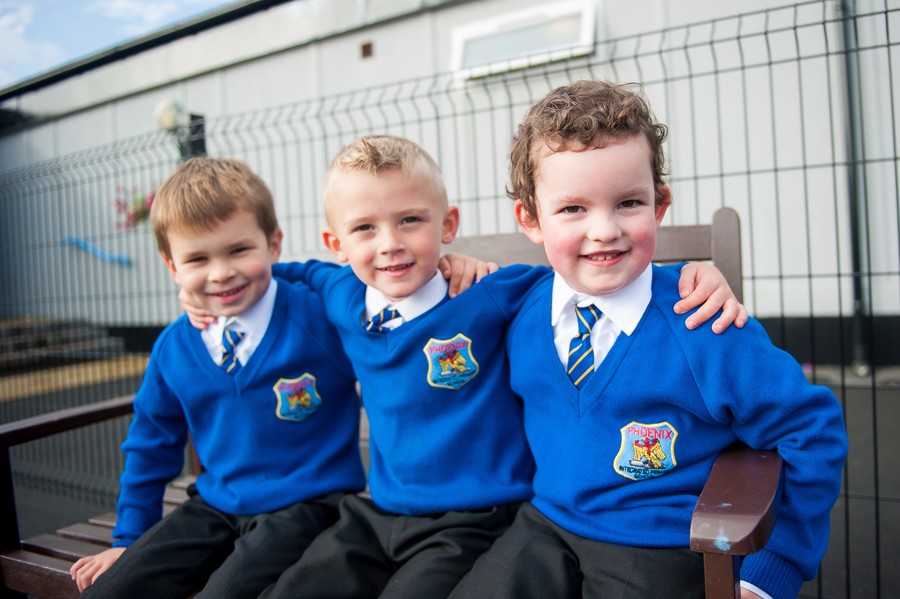 In June Aimee Mullan, then in Year 2 joined with other children from across NI to represent Integrated Schools at an Anthropology event held in the MAC, Belfast. She was a great role model for the school!
Phoenix Integrated Primary School provides a learning environment where children and young people from Catholic and Protestant backgrounds, as well as those of other faiths and none, can learn with, from and about each other. The promotion of equality and good relations extends to everyone in the school and to their families regardless of their religious, cultural or social background. Integrated education is value-driven and childcentred. It is delivered through a holistic approach with an emphasis on developing every aspect of a child's or young person's potential.

Click on the icons to find out more information about NICIE and IEF.
Inclusion and Diversity Service
The Inclusion and Diversity Service (IDS) is an amalgamation of the previous EAL / Ethnic Minority Teams from the Education and Library Boards. We support schools in providing for the needs of pupils and parents for whom English is not the first language.
Click on the picture below for more information.